Do you guys ever think you have nothing fun to blog about so you don't even try.
Then, you pop your memory card in the computer and ta-dah!
There is blogging gold!
So the next couple of posts will be playing catch up!
Today, we went to the Splash Pad!
This is where we are having Caleb's birthday party next weekend.
And he just can't get enough!
Georgia Kate needing some convincing... So she got lots of Mommy hugs!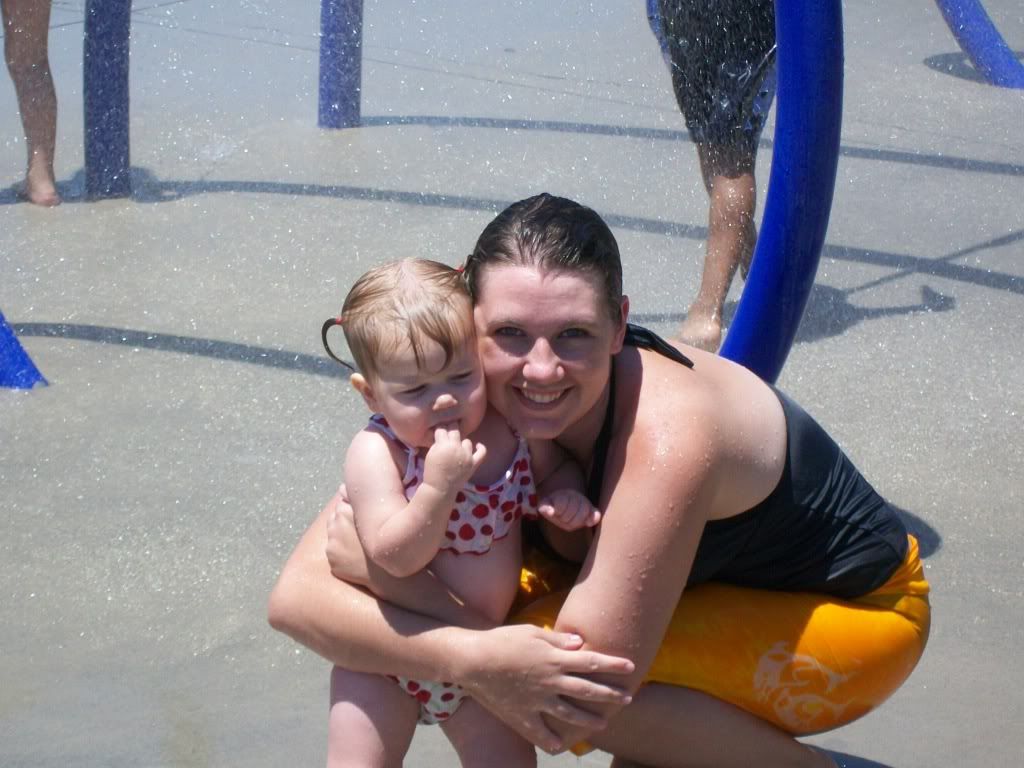 See.... his feet barely touched the ground the whole time!
Isn't this bathing suit just the cutest?
Still going strong!
Aren't they adorable?
We had such an amazing time!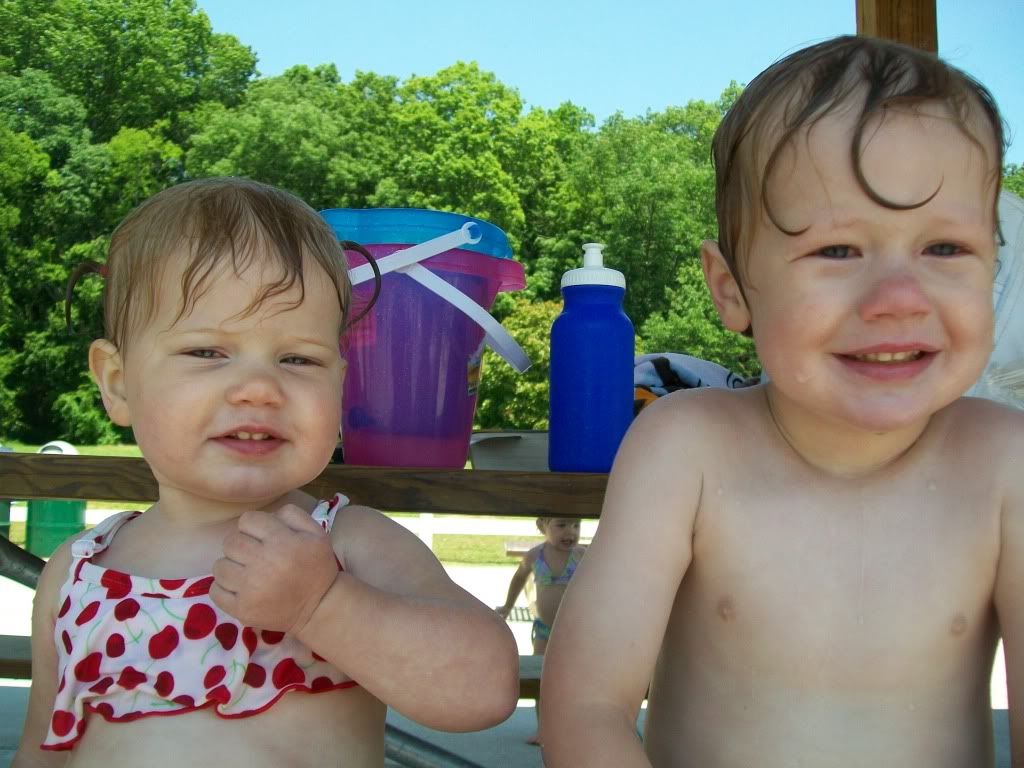 Although he never quit moving at the waterpark, the same could not be said for home.
Spongebob put him right to sleep.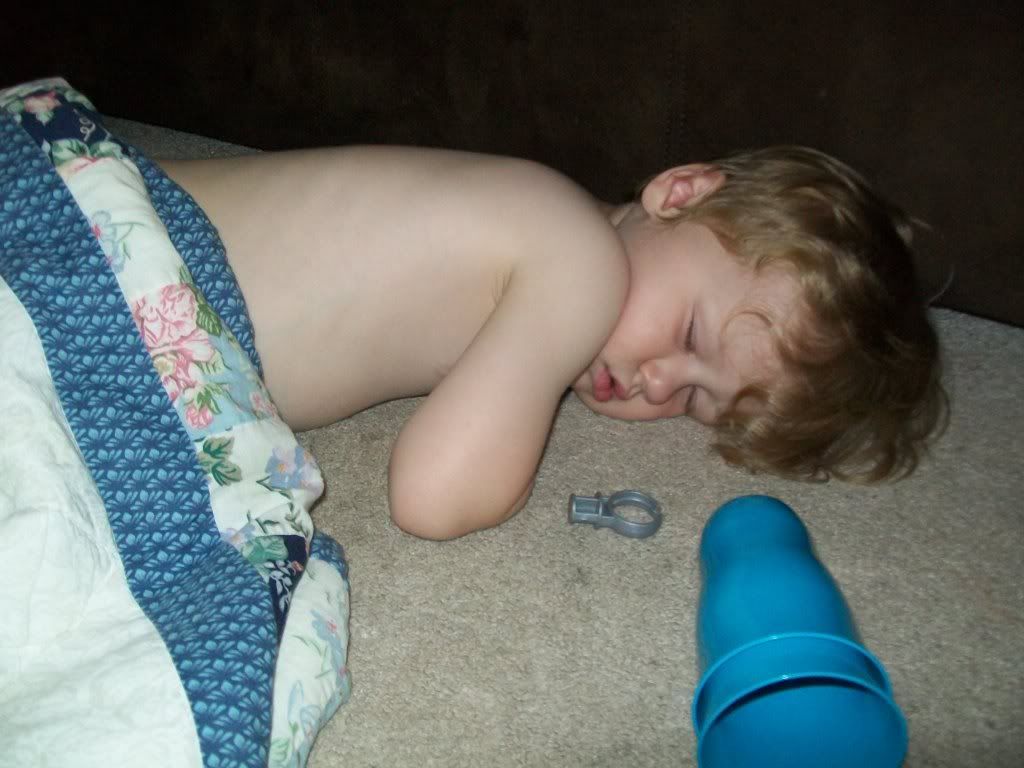 Tonight, Sonic is giving away Root Beer Floats from 8 p.m.- midnight!
They walk around with a tray full and you can have as many as you like since they are tiny!
Go, Enjoy!