The concert was quite an experience.
It was a wonderful birthday present!

Mom and I headed out early for dinner at PF Changs.
It was incredibly busy, so we opted to sit at the bar.
We giggled at the cute bartender and then directed our attention to our menus.
Next thing we knew, the bartender was at our side, introducing himself and asking for our order.
Mom nearly fell off her chair.
That gave me the giggles and couldn't understand a word he was saying.
Our dinner was delicious once we stopped laughing long enough to eat it!
Then, it was on to the concert.
It was open seating so I picked our seats on the second row...
right in front of the speakers.
They were actually pretty good.
I had to go to the restroom so I ran up a flight of stairs.
Not really paying attention, I ran into the mens bathroom.
After getting some strange looks I ran back out, laughing hysterically once again.
At intermission we tortured the couple who made the mistake of sitting in front of us by making funny faces every time they tried to take a picture of themselves.
This, of course had us in hysterics again.

When the concert picked back up we we having a ball.
We sang, we danced we laughed.
Mom dropped a note off to the event staff and it made it all the way to Joe.
He read it out loud and wished me a Happy Birthday and told me to demand more.. I was worth it!
After the show I hung around until his keyboard player invited me up on stage!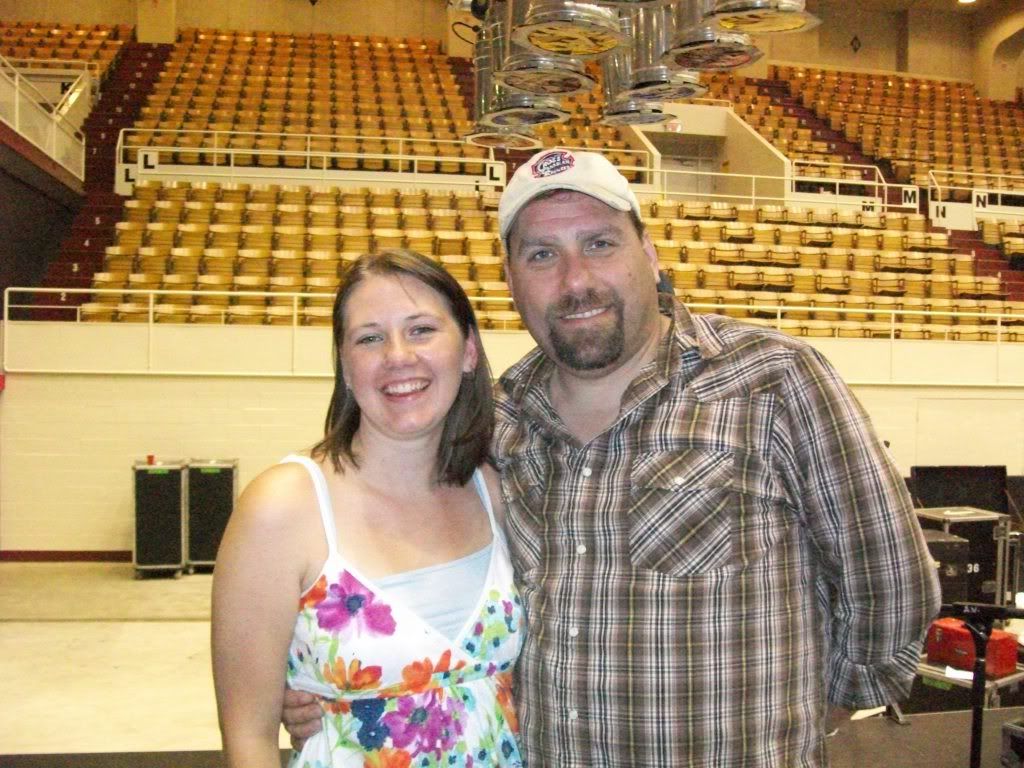 And then his bass player...
and his son, Parker!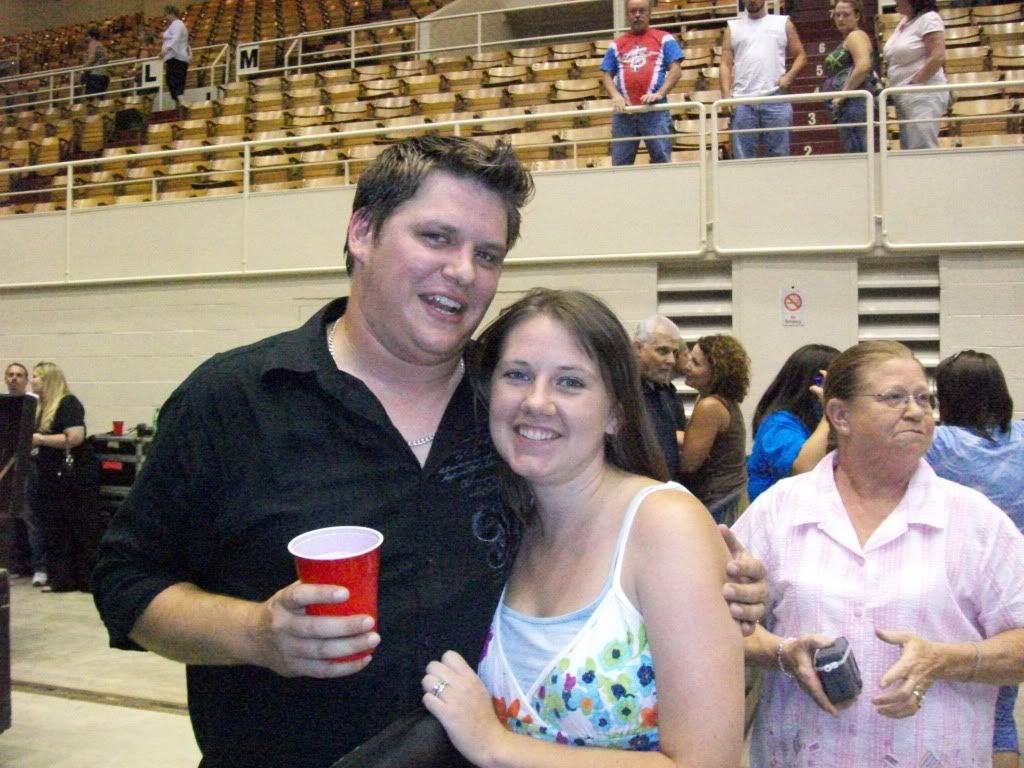 Parker is going to be big soon.
Great voice and really knows how to put on a show.
As we headed back to the car, Mom showed me this...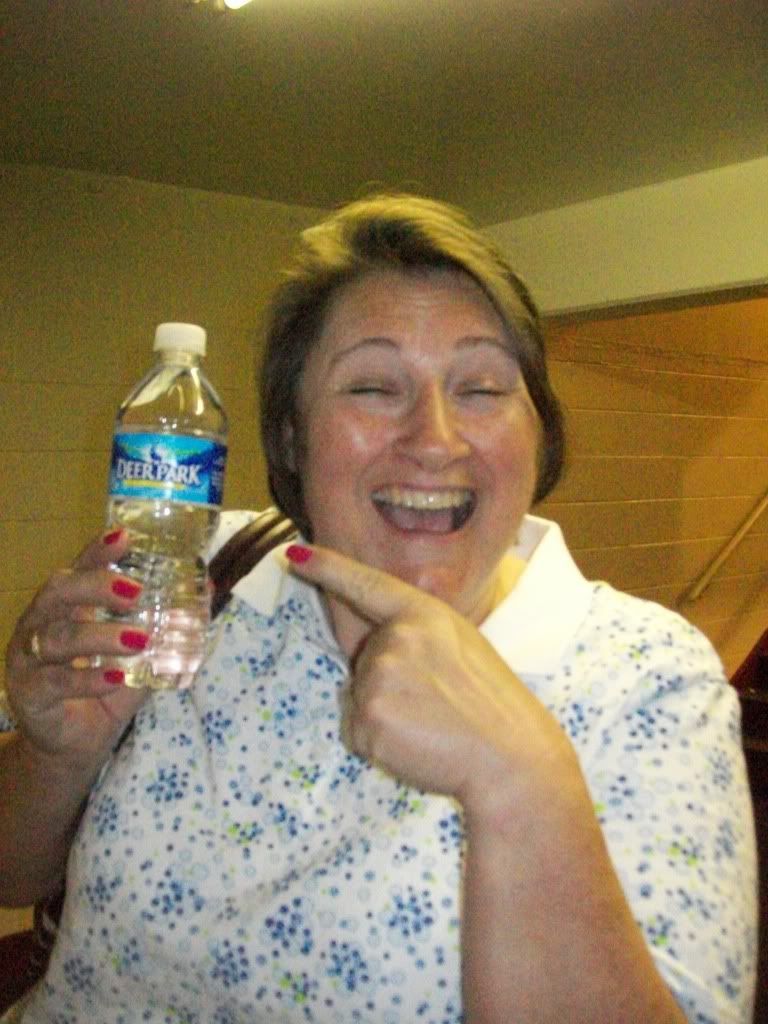 She took Joe Diffie's water...
right off the stage.
I was laughing again!