What a weekend!
I can officially say that I am exhausted.
I can't even begin to imagine how tired Adam is.
Friday, we had a clog in our kitchen sink.
Dad came over to lend us a hand and brought the coolest gadget with him.
It is a Drain Cleaning Bladder.
You attach it to your garden hose and put it in the pipe.
The bladder swells up and then pushes water out putting pressure on the clog.
It has no choice but to unclog.
Most of the time anyway...
Our clog was after our vent and our bladder was before it.
We ended up shooting water out the top of our house.
Genius I am telling you.
The real intelligent part was that we didn't figure out it wasn't working until it we shut the water off and it all flushed out onto the kitchen floor.
Saturday, I drug Adam to an Anique fair.
I had a great time although I am sure I can't say the same for him.
I did manage to find some gorgeous antique buttons!
Sunday, we picked up a cabinet for my sewing supplies.
My hobby is taking over my house and driving us all nuts!
All the fabric I got last week had no home and that had to be fixed.
Can you see Caleb?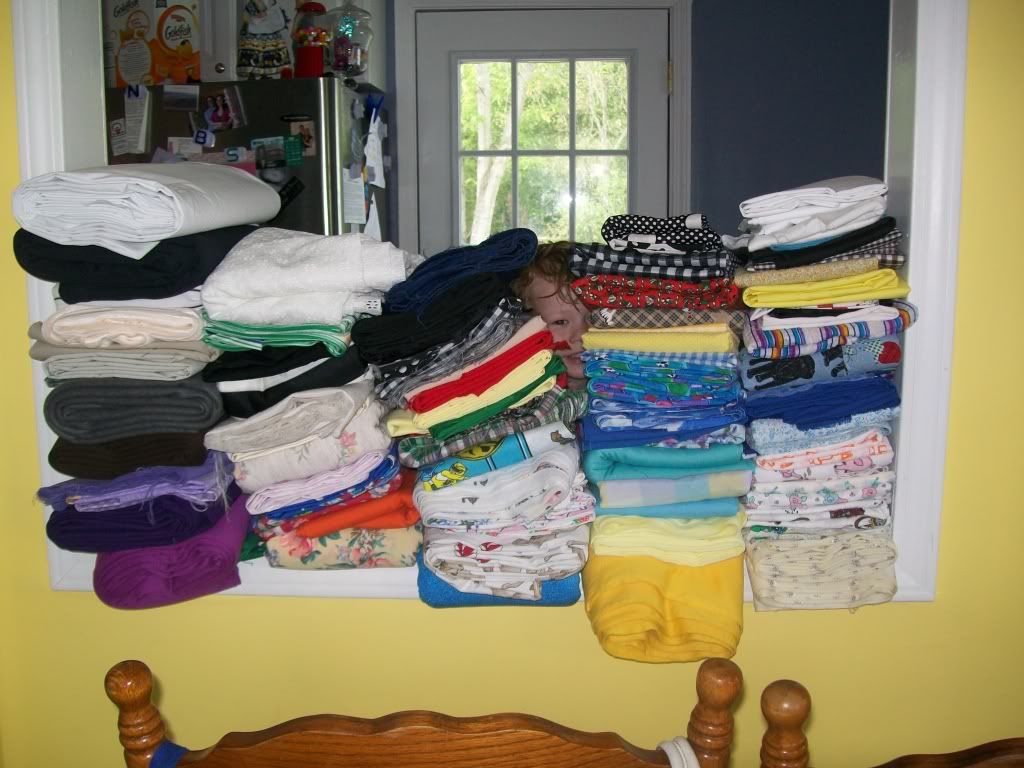 Oh wait... There he is!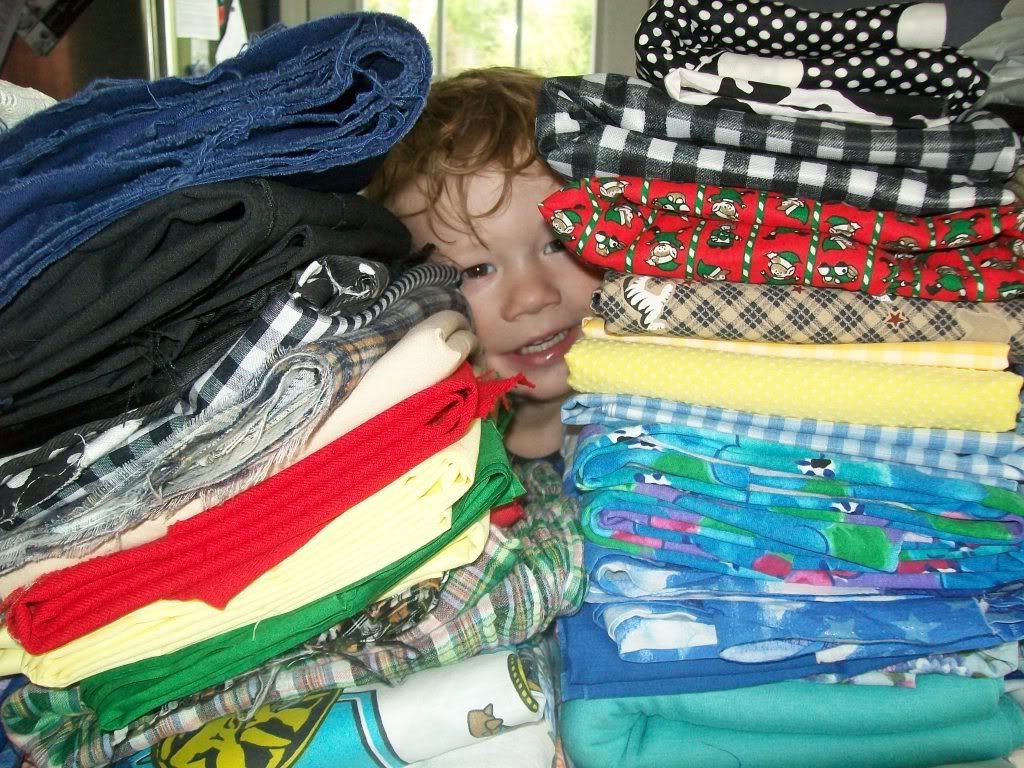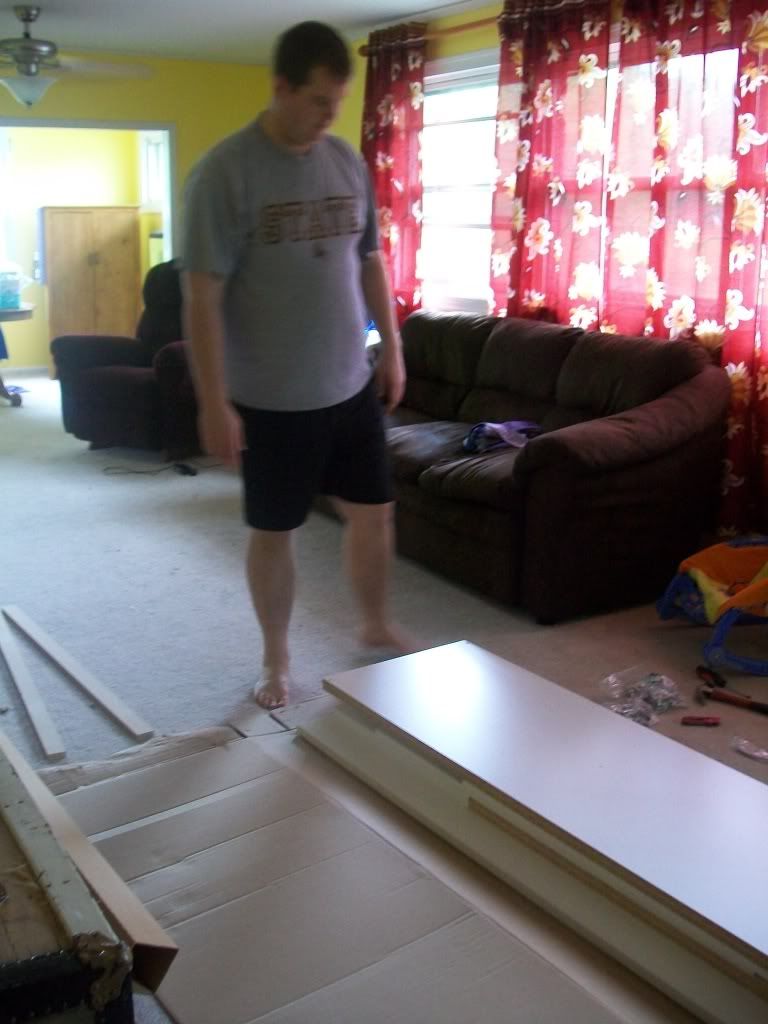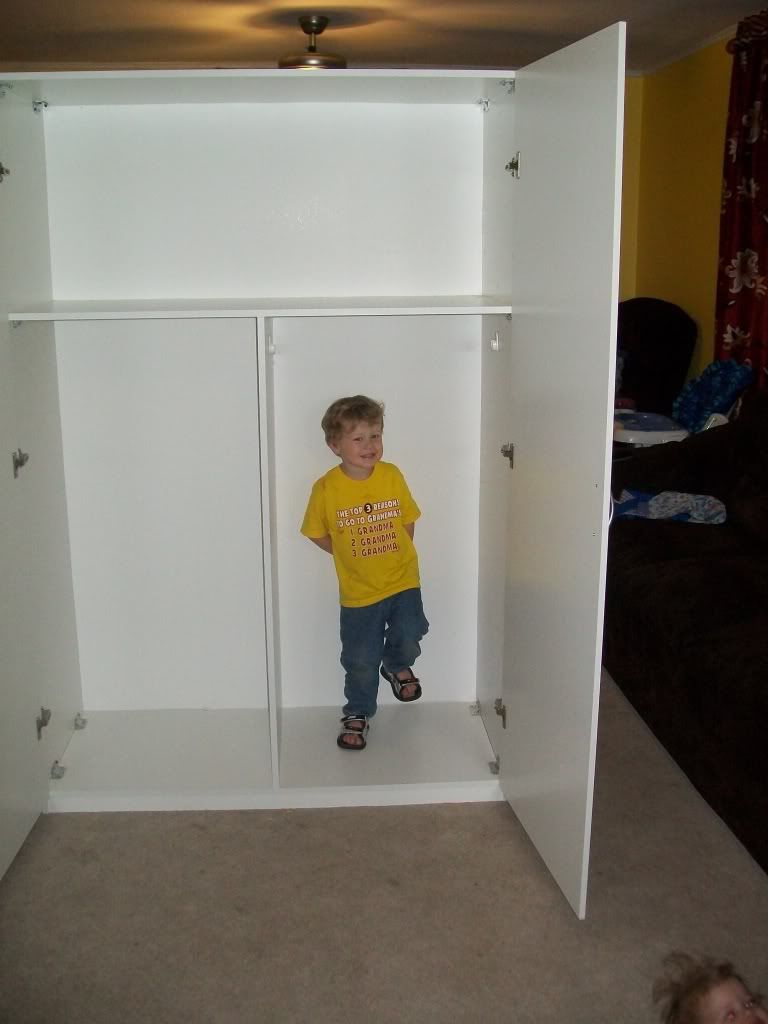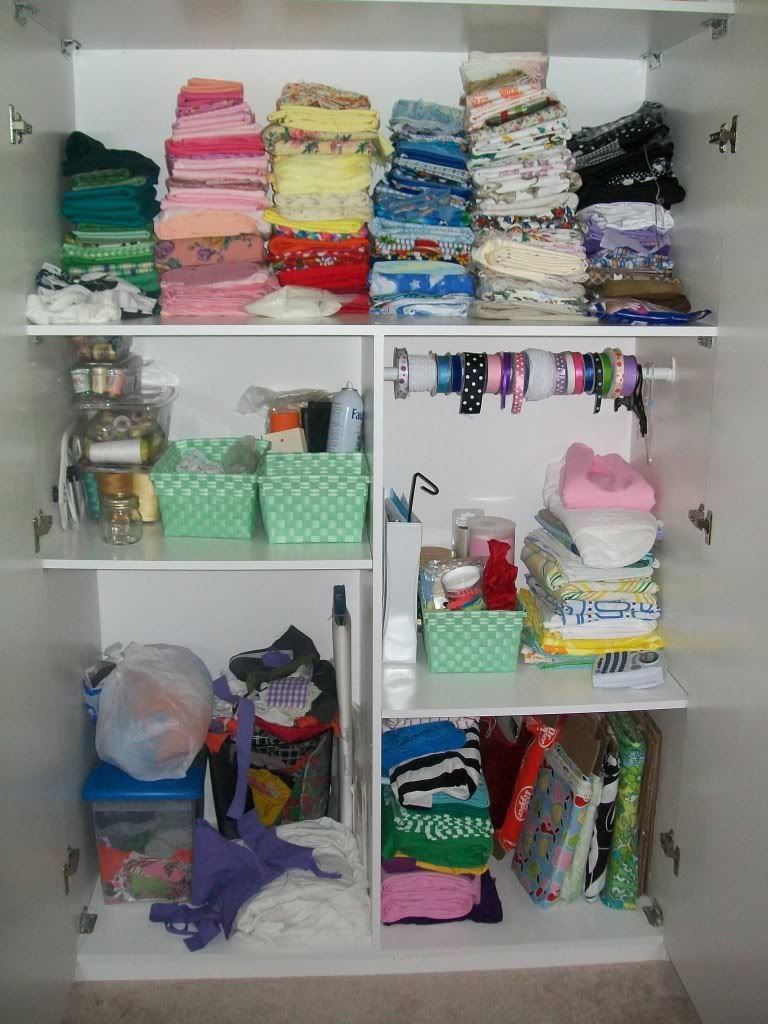 It feels great to have it all in semi order!
It has allowed me to be very crafty today, but more on that tomorrow!