After the party, we were all exhausted so we headed home for a much needed nap.
Then, of course, it was time to play with all the toys!


The Toy Story Sprinkler is pretty awesome!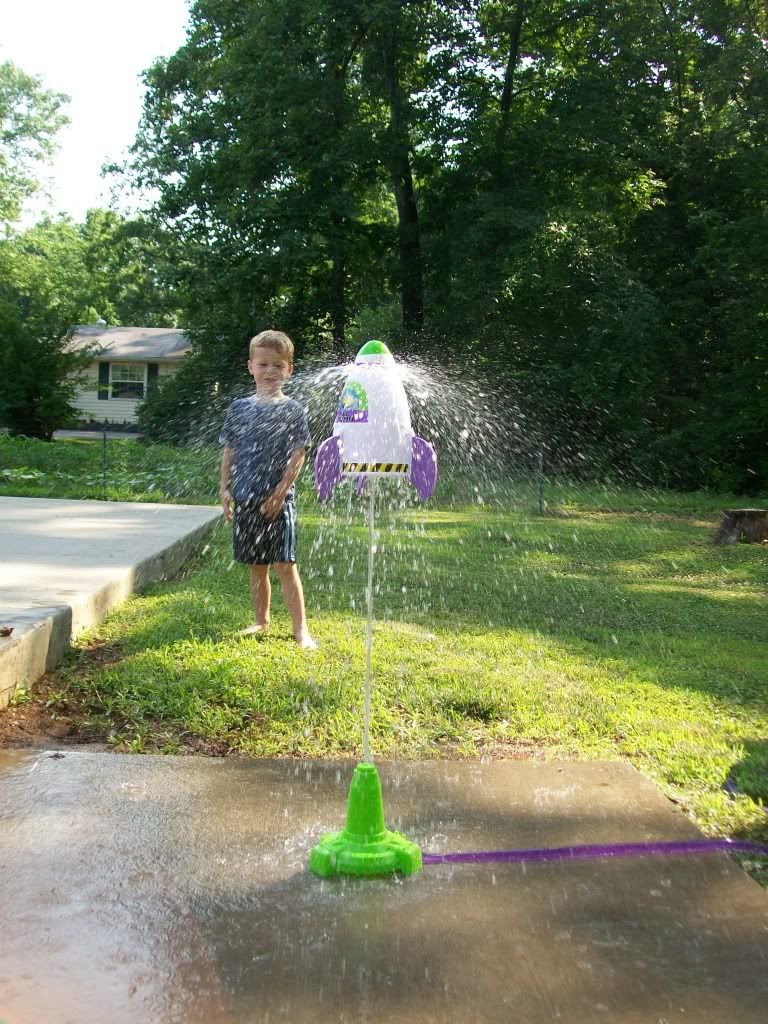 You can make it float like this or make it blast off... The kids (and Adam) had a blast with it!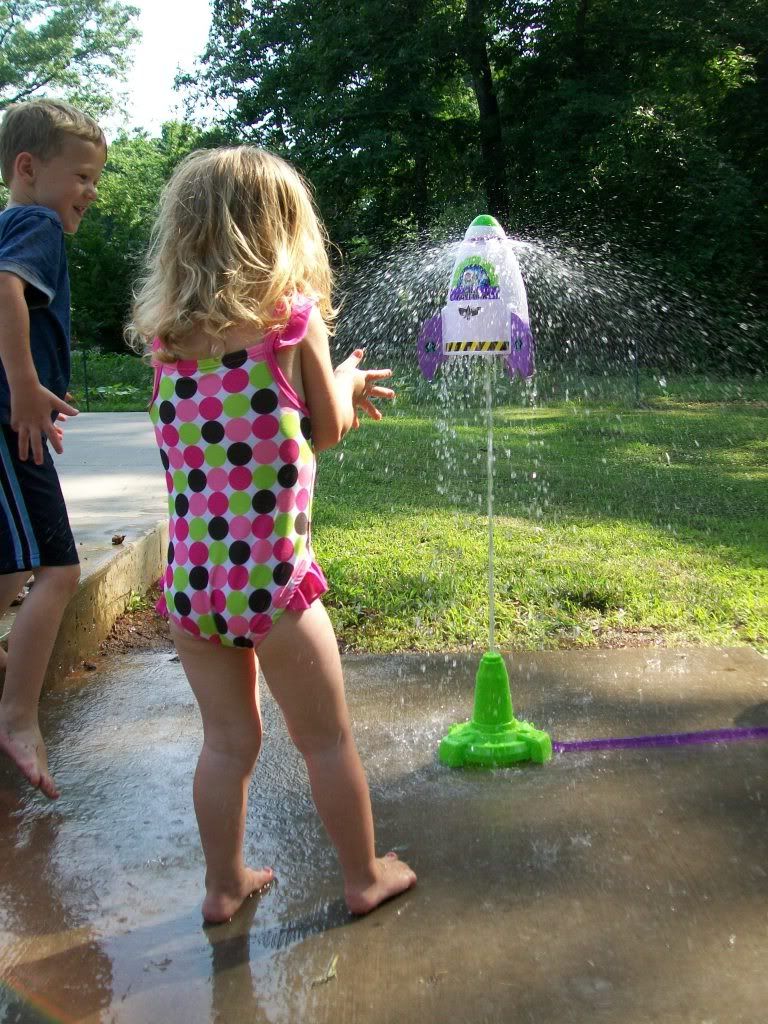 Georgia Kate wasn't thrilled with all the blasting off... She just wanted to get wet... And with the heat index in the 100s I couldn't blame her!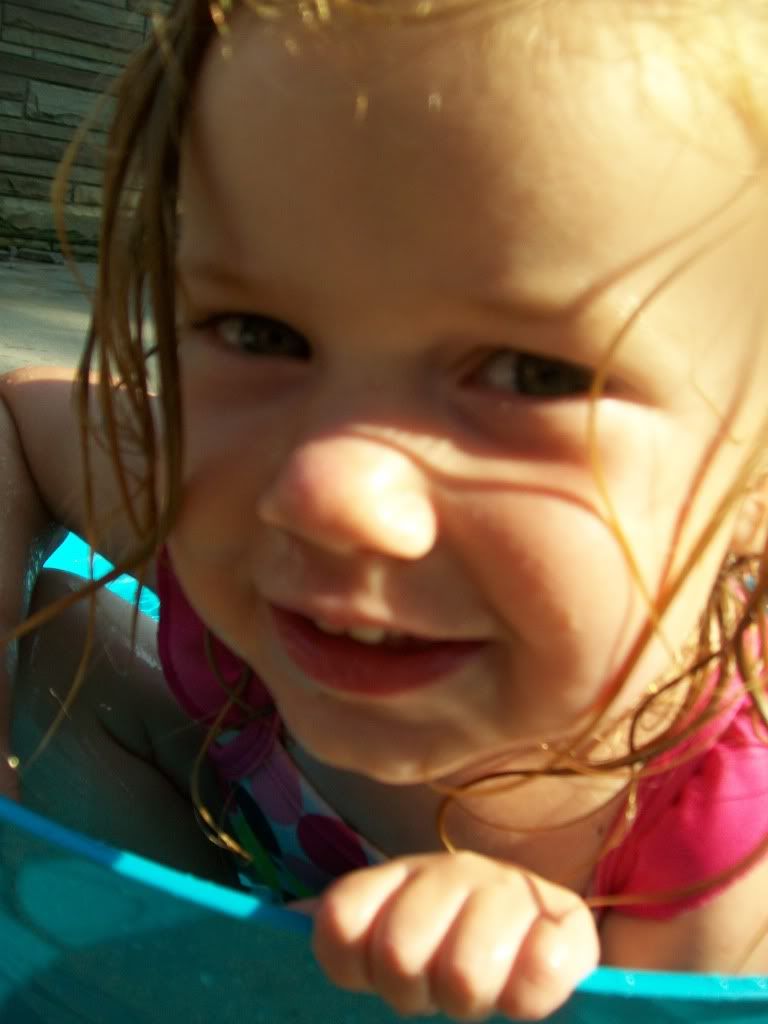 Caleb took his first big spill off of his new bike.
He has spent months riding around the house on a tricycle and I guess he thought he had more room to make an important turn. He ended up riding right off the edge our our porch and down onto the driveway...
He wasn't hurt, but we all learned a lesson!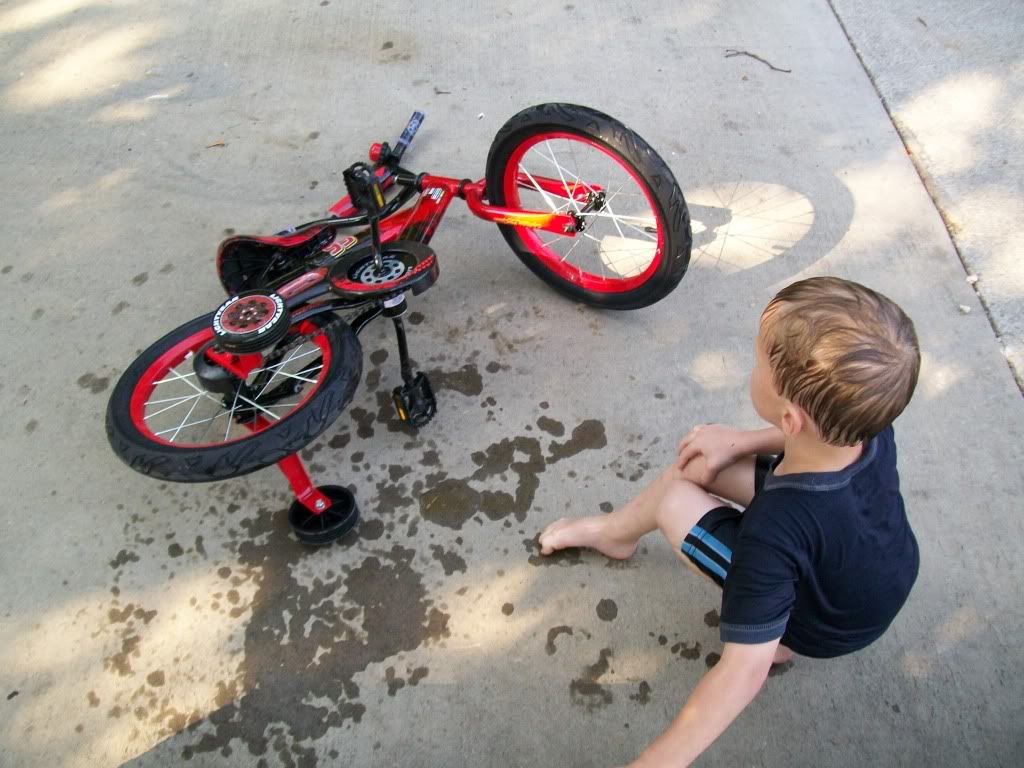 And helmets were put into action :)
When it was time to go inside, I found Caleb like this...
Because what four year old has time to get dressed when there is a whole house full of brand new toys????